Healthy Pets Make
The Happiest Pets
The Family-Owned Kansas City animal hospital committed to a lifetime of care.
Meadowbrook Animal Hospital Is Here For All Of Your Pet's Needs
We love seeing happy pets in their prime from year to year for their annual exams. But just like people, pets can have medical emergencies and health issues that need to be addressed. Our compassionate team is here for when your friend isn't feeling their best. From soft tissue surgery to ultrasounds to digital radiography, Dr. Bowers and her team bring their vast expertise and skill to every patient's unique needs. The vast array of services we provide in-house are aimed at keeping your pet in great shape for a lifetime of play (and plenty of snuggles). We Treat Pets Like
Family
The entire team at Meadowbrook Animal Hospital understands that your pet is a big part of your life and a valued member of the family. And like any family member, they deserve the very best when it comes to health care. We strive to give animals long, healthy lives through preventative care and individualized plans. Pet Owners Are Our
Partners
Just as we do our best to put animals at ease when they visit, we want pet owners to feel confident and comfortable as well! There's nothing that we love more as a team of veterinary professionals than a pet owner who is engaged in the process of treating their pet. We take the time to answer questions, discuss concerns and develop a treatment plan that is manageable at home. Compassionate
Care
High-quality, effective care is our first priority, but we also want each visit to be as stress-free for our animals as possible. Our friendly Meadowbrook Animal Hospital team does everything we can to help anxious pets remain calm while providing the very best care. We take a conservative approach to treating animals and will only recommend treatments that will improve the wellbeing of your pet.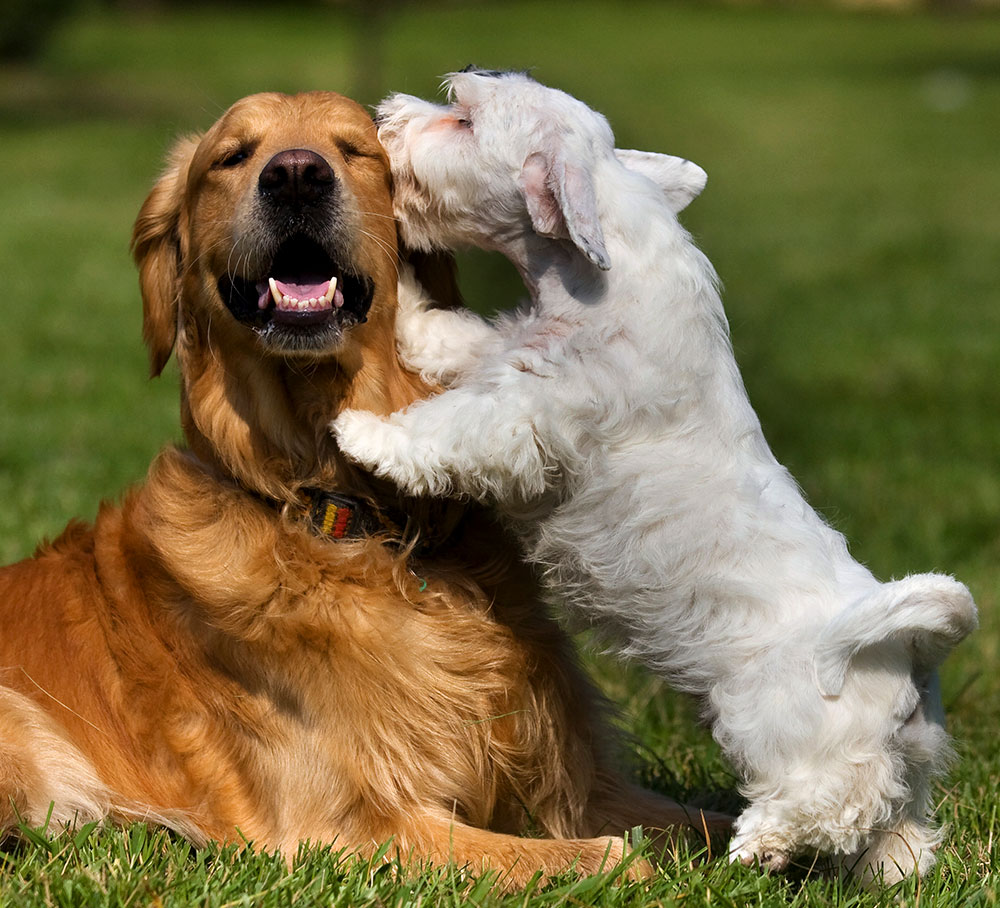 Keeping You In The Know
Discussing your pet's health is important, but it can be a lot of information. We're happy to be the Kansas City animal hospital that's ready to take questions. But in addition to clarifying things for you during your appointment, having extra resources on hand can be helpful as well. We recommend visiting veterinarypartner.vin.com as an additional source of information for any conditions previously discussed during your visit.
IN THE STATE OF AN EMERGENCY,
we want you know that your best options are:
BluePearl Pet Hospital
139 NE 91 St.
Kansas City, MO 64155
(816) 759-5016
MU Veterinary Health Center at Kansas City
8141 N Oak Trafficway
Kansas City, MO 64118
(816) 455-5430